The Reese's cupcake has kind of gotten a reputation around these parts. Something about the peanut butter-chocolate combination just makes people's brains shut down and they descend into sugar-fueled madness. It typically goes something like this:
Until the sugar-induced bellyache comes around and they're like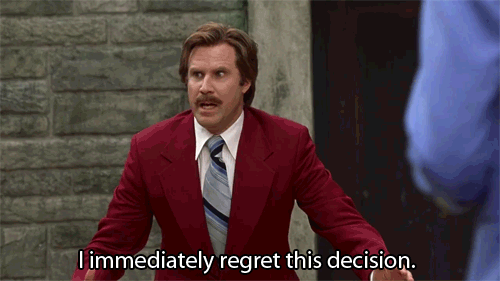 But how can you say no to such a tasty combination? But wait, there's more! These cupcakes have a Reese's cup. In the middle. Baked right inside of the cupcake. All gooey, and chocolately, and melty. That's right. Swoon.
On a different note, you all should know that I don't take my own photographs. They're taken by my lovely friend and roommate Scott, who knows more about photography than I could ever. She really knows how to catch the essence of a food, letting its personality shine through in perfect clarity:
Ah…well. She gets it right most of the time.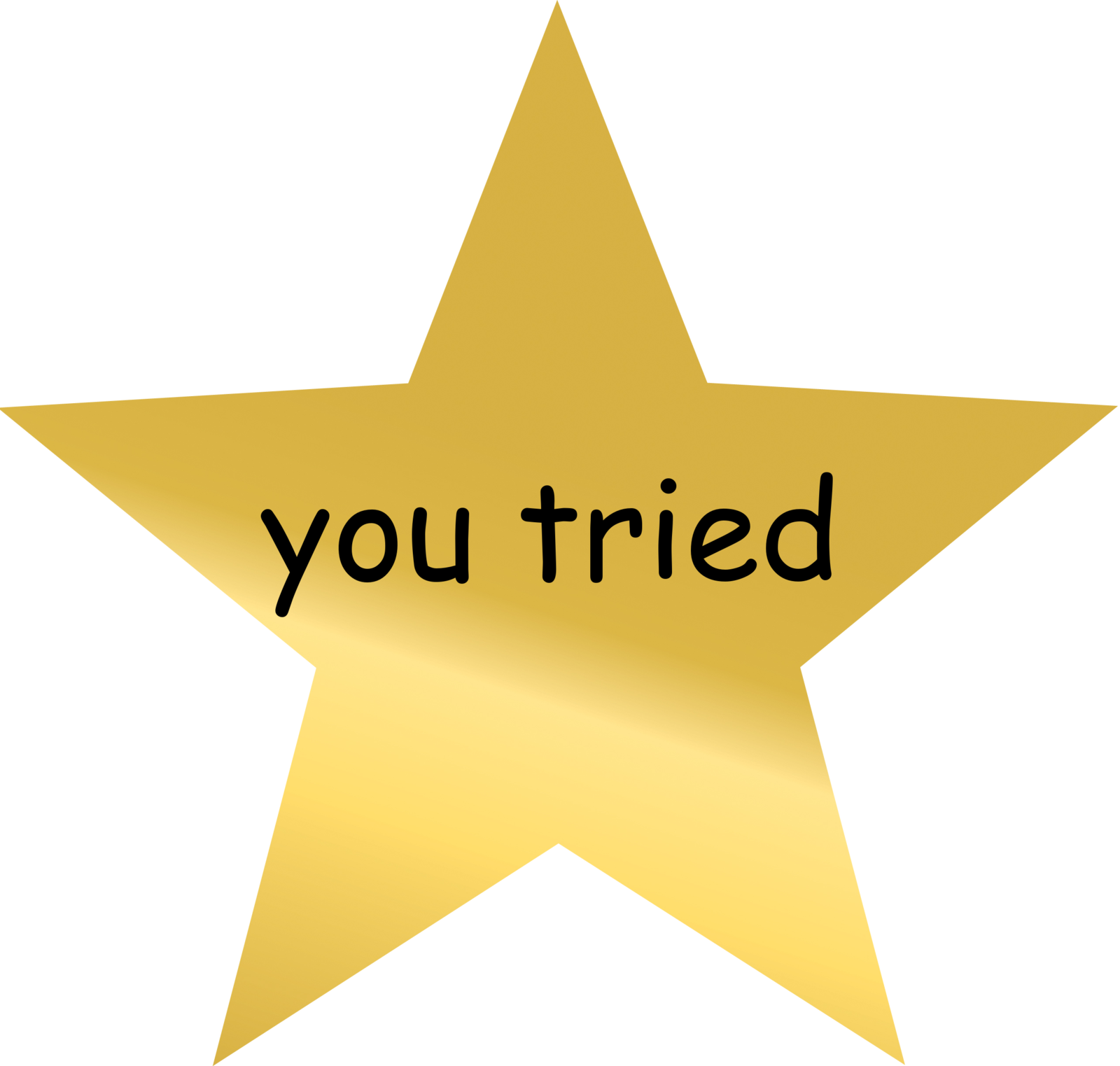 All in good fun, of course. If I tried taking pictures myself, we wouldn't have this blog.
What else should you know about these cupcakes? They're really quite simple. The strong coffee enhances the chocolate cake by giving it a strong, full undertone. The frosting is simple as long as you follow instructions (even if you don't, it'd still be hard to mess it up). Don't forget to fully unwrap the Reese's pieces (or not, I don't know what you're into) and actually put them into the cupcakes (let me tell you how many times I've forgotten this until halfway through baking time). The recipe should yield about 24 cupcakes and enough frosting to generously frost them. Now go make friends by making these cupcakes.
Reese's® Stuffed Cupcakes
Yield: 24 Cupcakes     Preptime: 30-40 minutes     Cooktime: 20-25 minutes
Chocolate Cake Ingredients (based on this recipe)
2 cups sugar
1 3/4 cups all-purpose flour
3/4 cup unsweetened cocoa powder
2 teaspoons baking soda
1 teaspoon baking powder
1 teaspoon salt
2 room temperature eggs
1 cup buttermilk
1 cup strong black coffee or 2 tablespoons instant coffee mixed into 1 cup hot water
1/2 cup vegetable oil
2 teaspoons vanilla extract
24 mini Reese's candies, unwrapped. A standard sized bag should have more than enough.
Directions:
Heat oven to 350°F. Prepare muffin tins with cupcake cups. You can also unwrap your candies so they will be ready later. Set aside.
Mix the sugar, flour, cocoa, baking soda, and baking powder. Mix until everything is fully combined,
Add eggs, buttermilk, coffee, oil and vanilla. Mix until fully combined, about four minutes by hand. Don't worry, batter may be thin. Pour batter evenly into prepared pans, leaving enough room to press the candies in. (Displacement y'all, it's science)
Press the thoroughly unwrapped candies (I will not be responsible for you eating paper) into each cup.
Bake in preheated oven for 20 to 25 minutes.You can test for doneness by inserting a toothpick into the center cupcake. If it comes out mostly clean, it is done. Cool until safe to touch, then remove either to wire rack or counter.
Peanut Butter Frosting Ingredients
2 sticks butter, softened
1/2 cup creamy peanut butter
Roughly 2 cups powdered sugar, adjustable depending on taste
2 tablespoons heavy whipping cream (milk will do in a pinch, but frosting will not be as fluffy)
Directions
Using a mixer, thoroughly combine butter and peanut butter.
Once combined, add in the powdered sugar and one tablespoon of the whipping cream.
Mix on a high setting until frosting starts coming together and getting fluffy.
Mix in the remaining powdered sugar. Once fully combined, mix in the last tablespoon of whipping cream.
There should be enough frosting for 24 cupcakes. To make more, alternate adding in cups of sugar with tablespoons of cream.